Past Presidents Scholarship
For many years now, CTR has presented Past Presidents Scholarships to deserving students enrolled in the real estate program at UConn. This year, two $1,000 scholarships were presented by CTR Past President Michael Feldman at the Annual Real Estate Awards program held on April 27 at the University of Connecticut.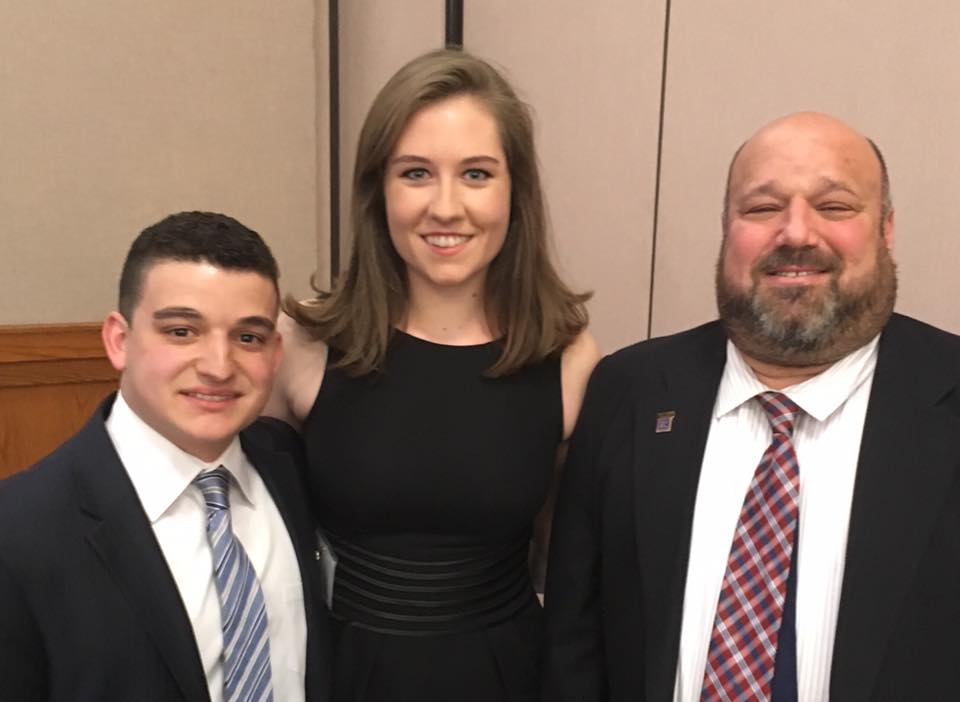 Anthony D'Amelio – Anthony graduates in May 2017 with his Bachelor of Science in Business majoring in Real Estate. Along with his impressive 3.9 GPA, Anthony also serves as the current President of the UConn Real Estate Society. He has held various intern positions including ones at CBRE (Debt and Structured Finance), Marcus and Millichap (Commercial Real Estate Sales), The deVere Group (Global Wealth Management) and he co-founded D'Amelio Realty LLC in March of 2014.
Kelly Yates – Kelly is pursuing a Bachelor of Science degree with a major in Real Estate & Urban Economics and a minor in Spanish, having spent two months studying abroad last year at the Universidad de Salamanca. While maintaining a 3.7 GPA, Kelly has completed two internships – one with Vesta Corporation (Acquisitions & Development) and another with the Massachusetts Bay Transportation Authority (Real Estate and Asset Development Department). Kelly has served as the Vice President of the UConn Real Estate Society since 2014 and is also an office assistant in the Center for Real Estate at UConn.