Voter Registration Info
"If real estate is your profession, then politics is your business."
As a REALTOR, there is always legislation that is affecting your business. We encourage all of our members to participate in the voting process each election season. For your convenience, below are tools to help you register to vote or make sure you're registered to vote.
Election Day Voter Registration
Election Day Registration permits anyone to register and vote in person on Election Day who meets the eligibility requirements for voting in this state and is not already registered, OR is registered in one town but has moved to another town. Election Day Registration is not available at your polling place, but is available at a designated EDR location in each town, beginning at 6 am and ending at 8 pm. You will register and vote at the designated EDR location in your town. Learn more...
Election Day Registration Locations
Town Ballots
Look up the ballot for your town for the November election.
Help spread the word.
Right click any image below and "save as" or "save image as" (desktop/laptop users), or touch and hold to save the image(s) to your mobile device. Share on social media along with #CTRealtorsVote to help promote the importance of voting for a Better CT!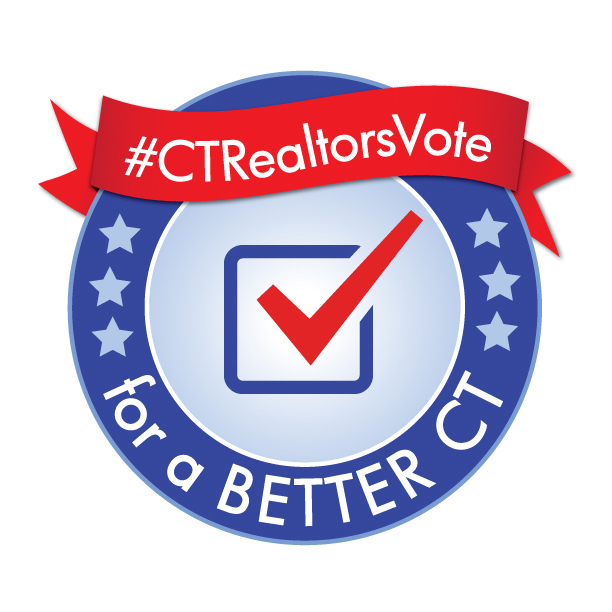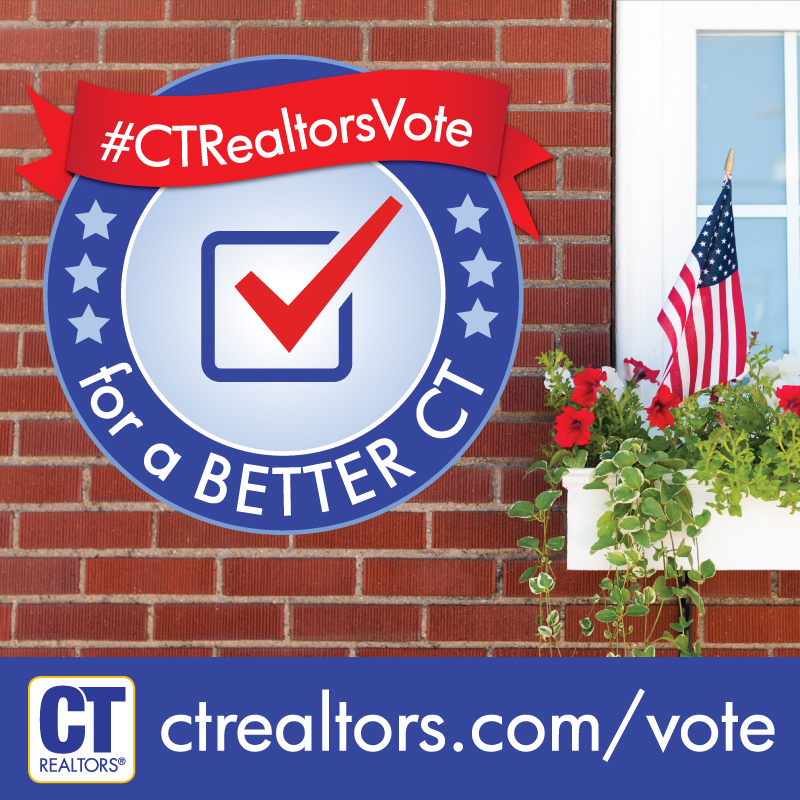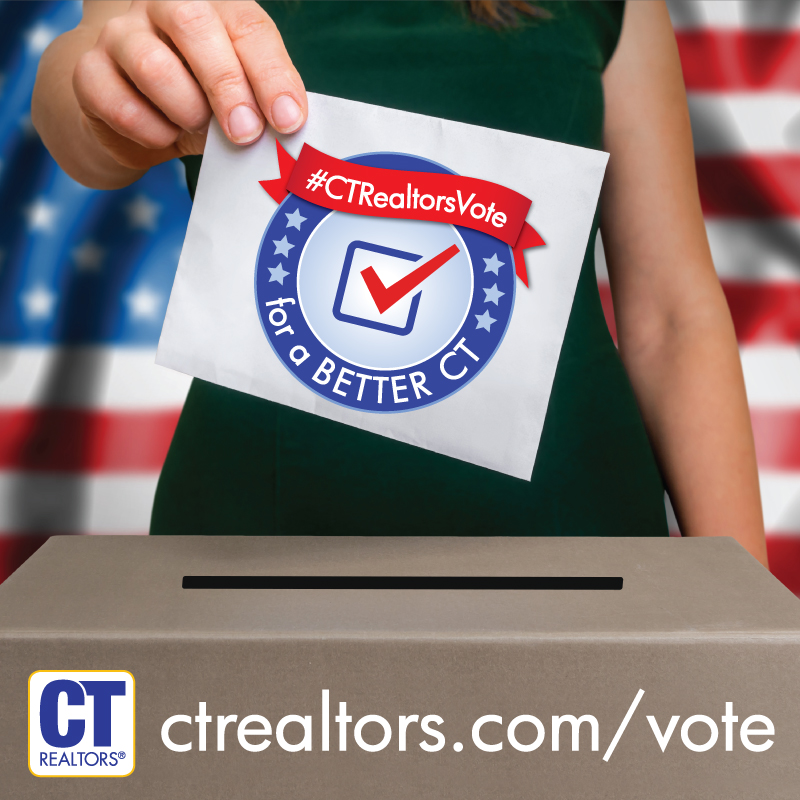 Facebook Banners: