28 Days of Black History
Connecticut REALTORS is committed to helping spread awareness and educating our members about the impact history has had on people of color and the issues that still exist today. Our 28 Days of Black History project highlights important moments in our history as well as provides inspiration and information for a better tomorrow.
We will remain dedicated to continuing our educational efforts and actionable steps to help rectify discrimination practices and improving the lives of our members and the public we serve.
Hate can have no home in Connecticut.
Jump to a day: 1 | 2 | 3 | 4 | 5 | 6 | 7 | 8 | 9 | 10 | 11 | 12 | 13 | 14 | 15 | 16 | 17 | 18 | 19 | 20 | 21 | 22 | 23 | 24 | 25 | 26 | 27 | 28

February 1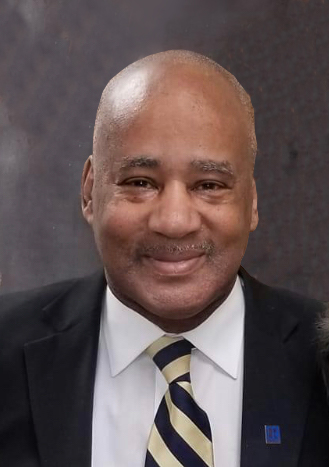 Larry Hartfield
1952 - 2021
In remembrance of Larry's professionalism in real estate and many acts of kindness.
CT REALTOR Larry Hartfield who recently passed away was actively engaged with the Bridge Committee of the Greater Hartford Association, a champion for Greater Hartford real estate, a true professional and often described as energetic, wonderful to work with and incredibly kind.
---
February 2
Video: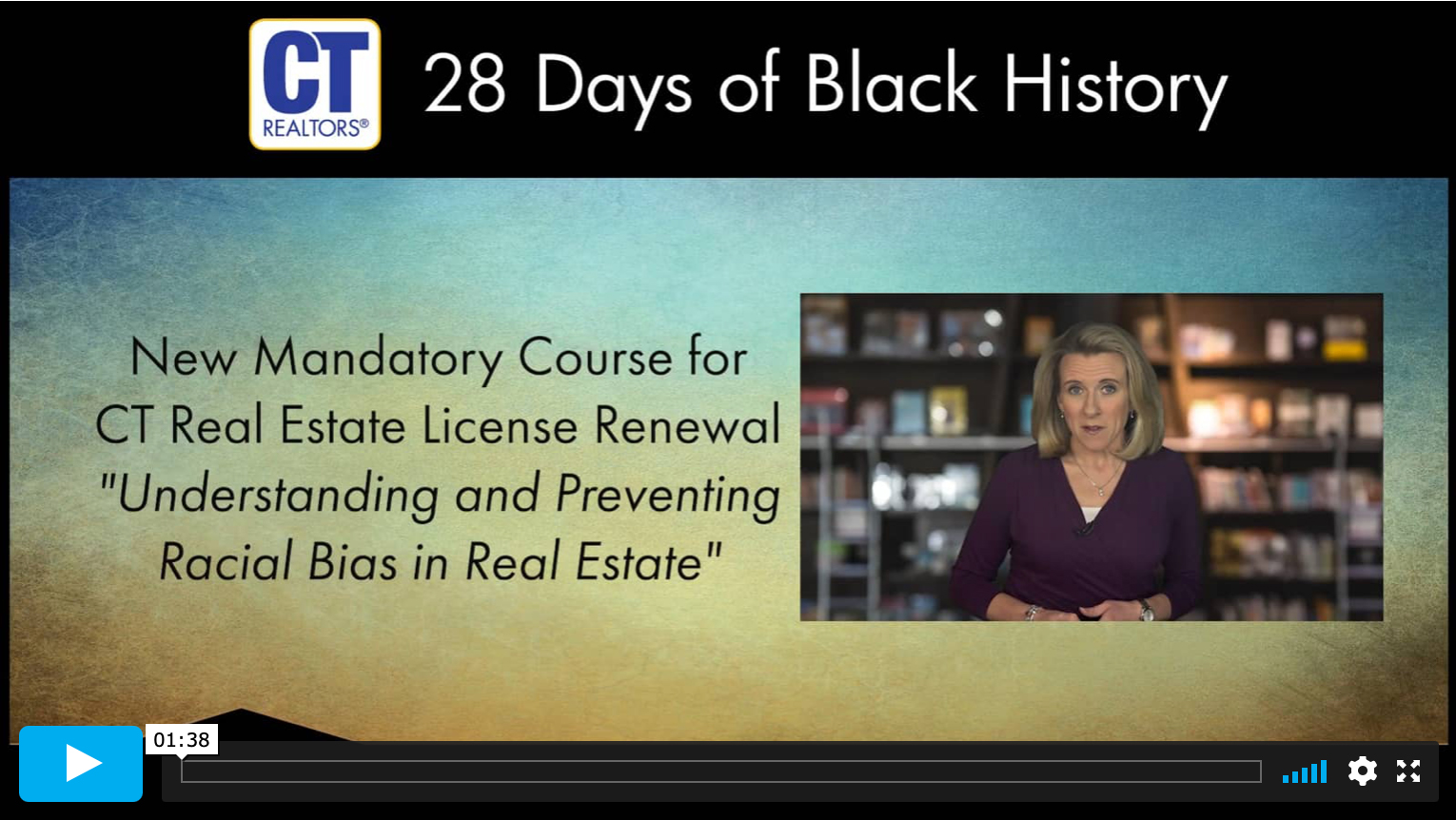 ---
February 3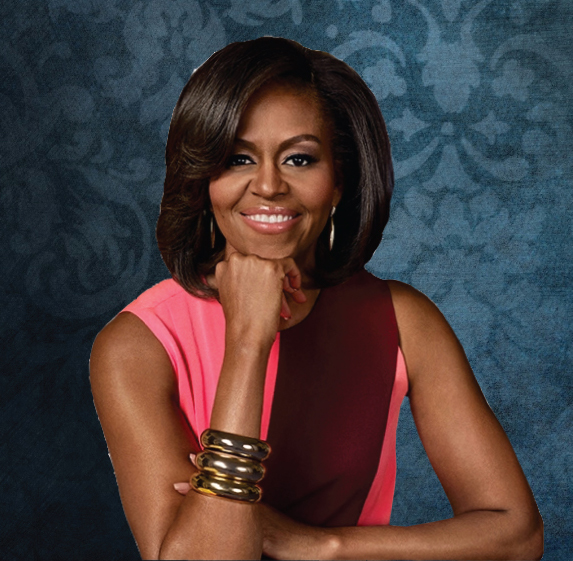 "It's up to all of us - black, white, everyone - no matter how well-meaning we think we might be, to do the honest, uncomfortable work..."
- Michelle Obama


---
February 4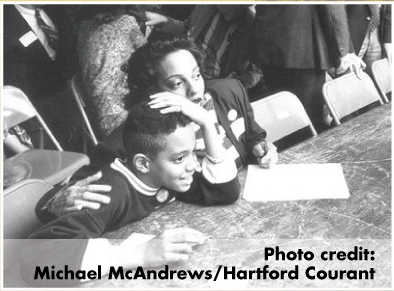 Sheff v. O'Neill
"Social Justice is not a concept that is yesteryear. We're talking about a fight that's now." – Elizabeth Horton Sheff
This landmark case out of Hartford captured national attention when it examined a child's constitutional right to a free, equal public education. Learn more.
---
February 5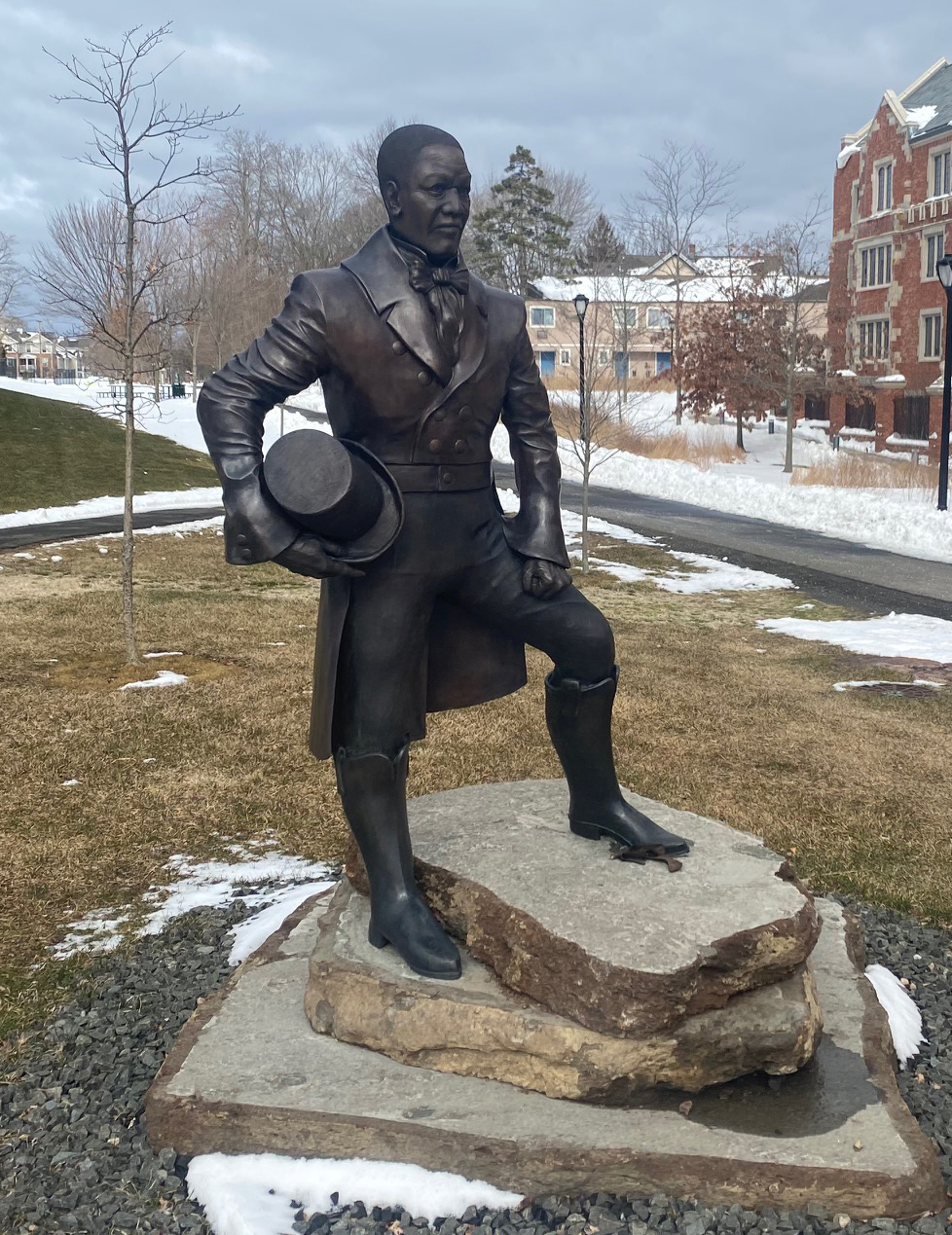 William Lanson: Engineer, Land Developer, and one of Connecticut's Earliest Black Entrepreneurs
Though William Lanson's early days are not well documented, he is believed to be born in the Derby area around 1785. In 1803 he moved with other members of his family to New Haven, where by the age of 28 he was the owner of a large quarrying business. In 1825 Mr. Lanson became the City of New Haven's principle Wharf builder, and completed the 1,350 foot extension for the town's Long Wharf by using his special flat-bottom boats (capable of carrying 25 tons of stone at the time); this in turn increased New Haven's commercial productivity. He followed that feat by building the retaining wall for the Harbor Basin of the newly planned Farmington Canal which boats traversing would empty. As a developer, Mr. Lanson built an entire neighborhood of businesses and dwellings, creating New Haven's first integrated neighborhood (what is now Wooster Square). William Lanson had a vision that blacks and whites could work and thrive together; and was able to prove that with his development. Some reports believe William Lanson may have been an escaped slave, other reports say he may have been born free… but one thing is for certain: he was a trailblazer. Lanson was honored on September 26, 2020 with a statue, sculpted by Dana King, that sits on the Farmington Canal Greenway at Lock Street overlooking the port city he helped to thrive.
---
February 6

From their website: "The Connecticut Freedom Trail documents and designates sites that embody the struggle toward freedom and human dignity, celebrate the accomplishments of the state's African American community and promote heritage tourism. There are more than 130 sites in more than 50 towns." www.ctfreedomtrail.org
---
February 7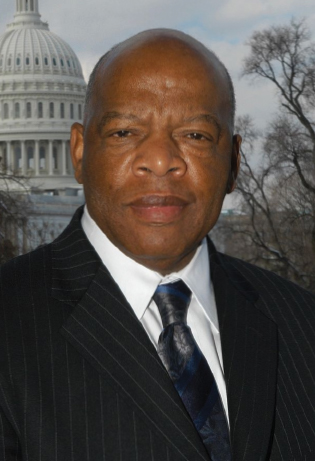 "Get in good trouble, necessary trouble, and help redeem the soul of America."
- John Lewis



---
February 8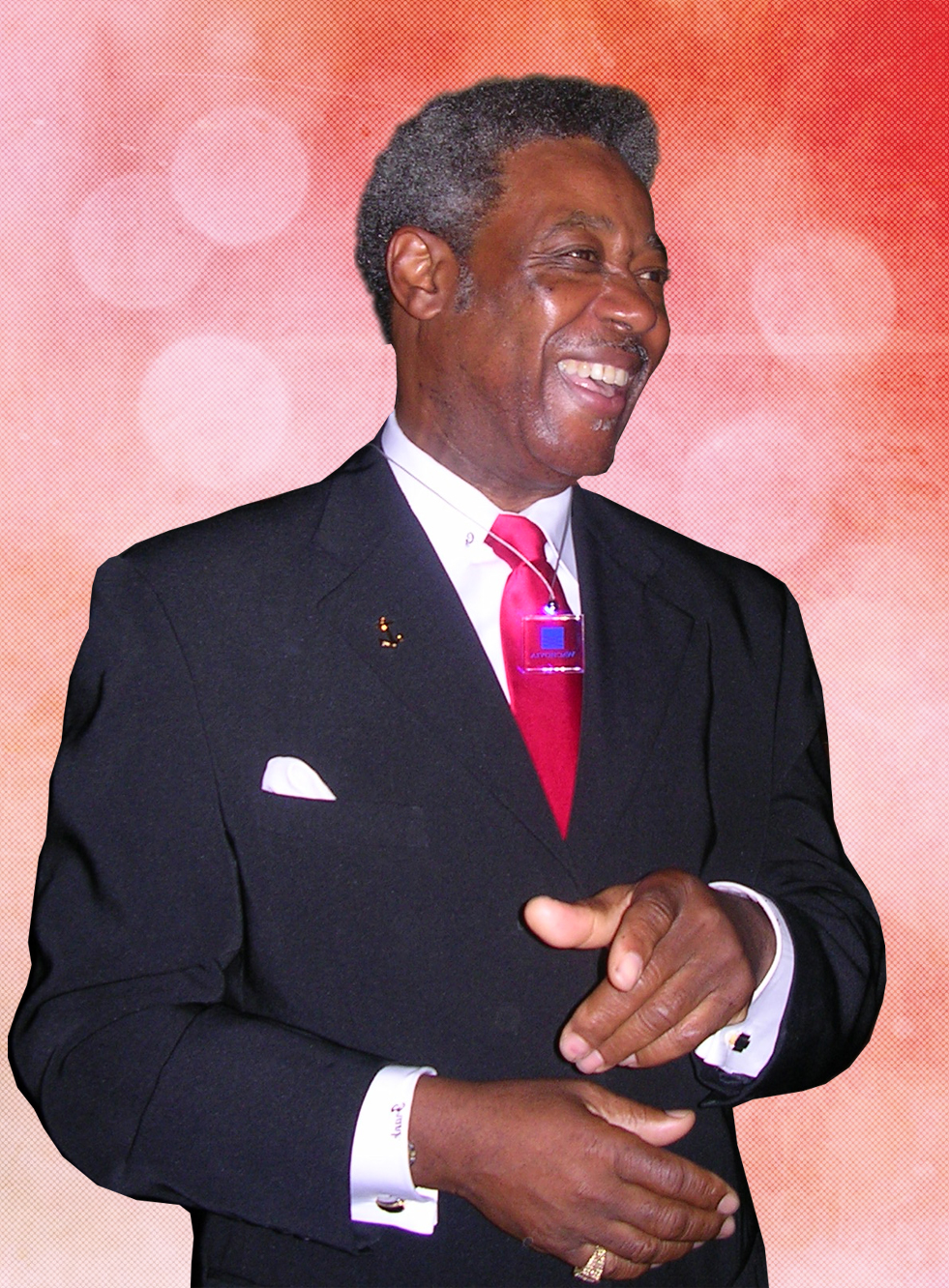 Frank Niaman Green was a REALTOR member from Stamford who served as the first black CTR President in 1995.
After serving honorably in the United States Army, Frank joined the REALTOR family in 1977. In his 40 years as a REALTOR member, he was active on the local, State and National levels and obtained REALTOR Emeritus status.
His decades of service to the REALTOR organization included serving as the Stamford Board of REALTORS President for two years (1989-1990). During his year as State President, comprehensive agency legislation was introduced that was later signed into law by then Governor Rowland. He was also the State REALTOR of the Year in 2001. On the National level, Frank served as 1996 Chair of the National Association of REALTORS Membership Policy and Board Jurisdiction Committee and as 1998 NAR Region 1 Vice President, representing all of New England.
On a personal note, Frank served with pride and commitment as a Special Police Officer for the City of Stamford. One of his favorite pastimes was dancing and he enjoyed being active in a monthly dance club. At local, State and National events, Frank would likely be the first on and last off the dance floor. His voice mail message ended with "Have a blessed day", because that's what he felt – blessed. Blessed with every opportunity to represent and serve and proud of the example he set in doing so.
Sadly, Frank passed away in 2017 and the Association now presents one of its Gates Scholarships in his honor each year.
---
February 9
Video: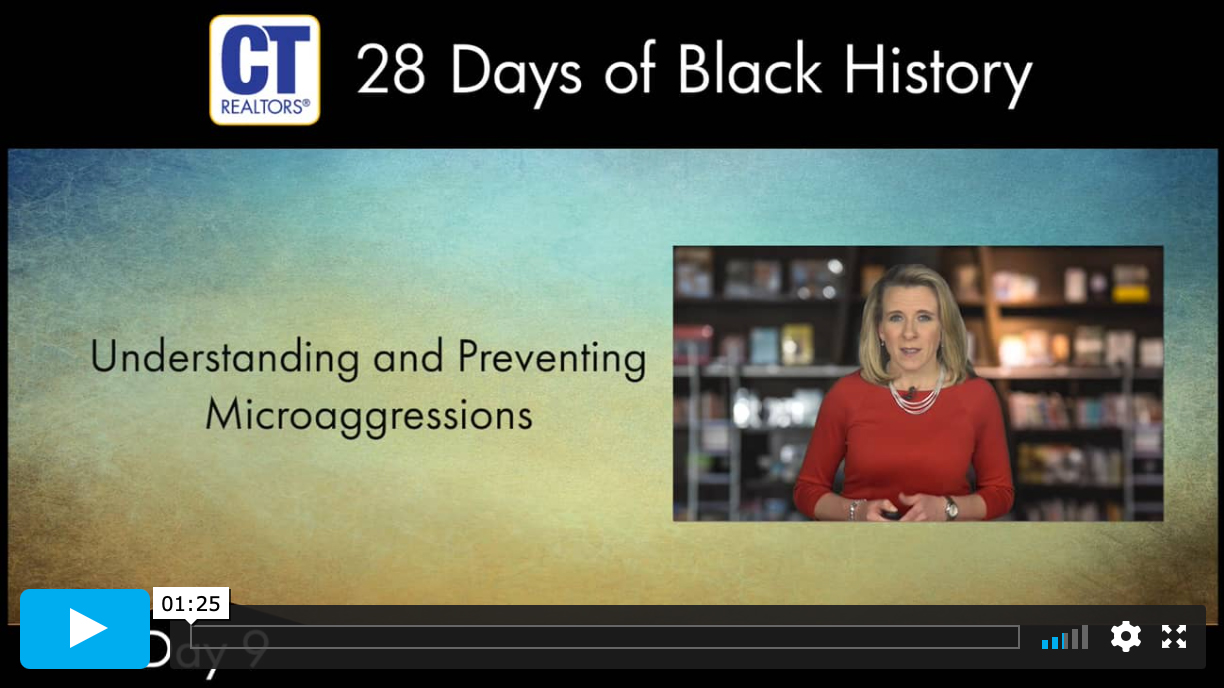 ---
February 10
Video: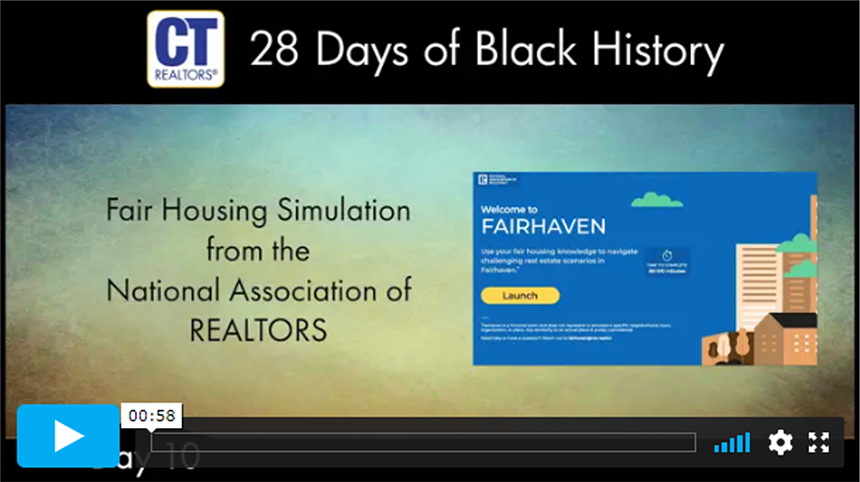 ---
February 11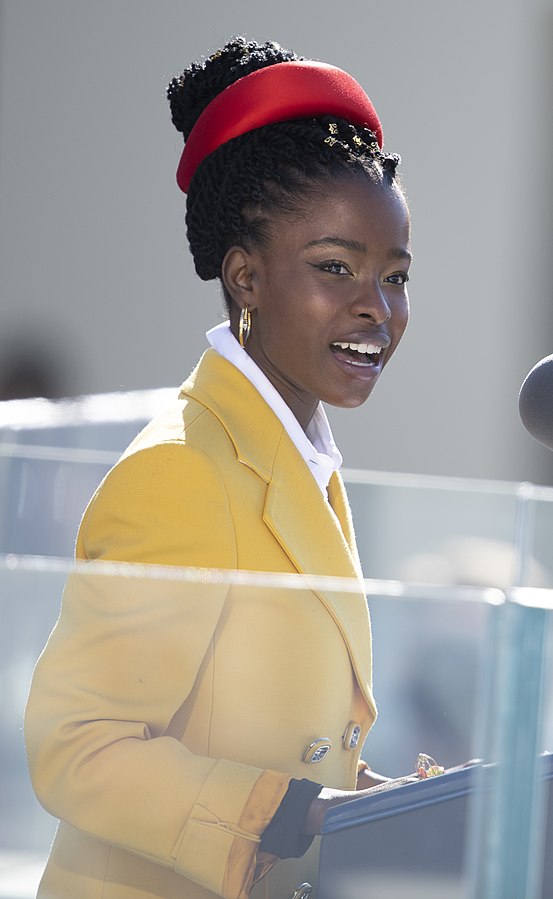 "We are striving to forge a union with purpose. To compose a country committed to all cultures, colors, characters and conditions of man."
- Amanda Gorman
National Youth Poet Laureate
"The Hill We Climb"



---
February 12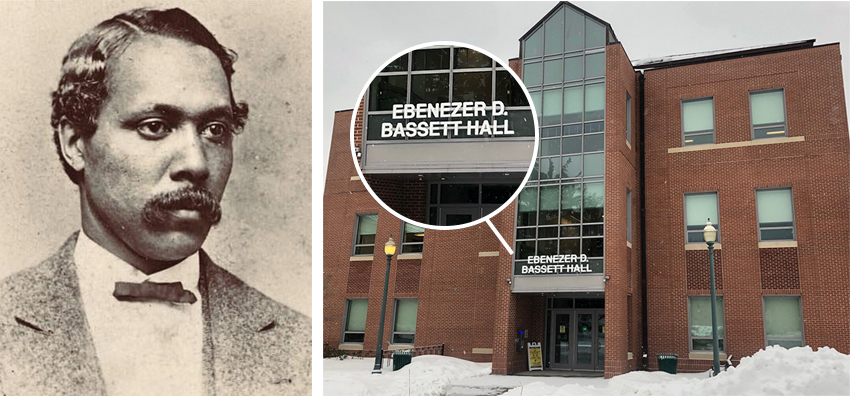 Connecticut born Ebenezer Bassett
was a highly respected educator, prominent abolitionist, and the first African American ambassador from the United States. He was the first African American to be accepted and graduate
(in 1853,
with honors) from the New Britain Normal School - presently known as Central CT State University. In 2019, CCSU named one of their halls in Bassett's honor. He later went on to continue his education at Yale.
President Ulysses S. Grant appointed Ebenezer Bassett as the U.S. Minister to Haiti and the Dominican Republic in 1869. During a government coup Bassett protected civilians that sought safety at his residential compound. The new Haitian president, Jean-Nicolas Nissage Saget demanded a list of refugees and for Bassett to turn them over, presumably for execution. Bassett negotiated with Sagat and told him, "that the holding of women and children as hostages is repugnant to modern civilization and especially to the government of the United States." He implied that hurting the refugees would hinder relations between Saget and the United States. Bassett personally escorted the refugees back to their homes in Port-au-Prince. His suspicions of Saget were correct as several Haitians deemed political enemies were executed without trial.
Writing to Bassett, Frederick Douglass remarked that Bassett's accomplishments form an "important point in the history of our progress and upward tendency." To learn more about Mr. Bassett, visit his
biography page on CCSU's website
or check out
DiplomatOfConsequence.com
– dedicated to Bassett's legacy.
---
February 13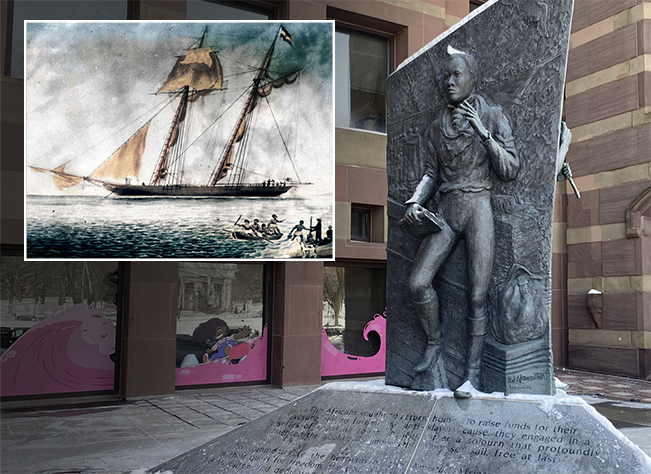 The Amistad
In 1839, the infamous Spanish Ship, La Amistad, transported a group of kidnapped men and children from Africa in an effort to bring them to Cuba for a lifetime of slavery. The journey was interrupted when the African's seized control of the ship forcing the owners to redirect their path which unintentionally landed them in the waters of Long Island Sound. The Africans were jailed in New Haven during a lengthy two-year legal battle to determine their fate and freedom. With the help from former President John Quincy Adams, they were eventually declared free and lived in Farmington while missionaries raised funds to help them return to their native home. The majority of the Africans (the 35 out of 49 who survived) reached Sierra Leone in early 1842.
Learn more about this story and see the list of the CT Freedom Trail's
Amistad Sites
which includes The
Amistad Memorial
in New Haven which "stands as an inspiration and reminder of a significant historical chapter which culminated triumphantly in the shoreline city of New Haven, Connecticut."
---
February 14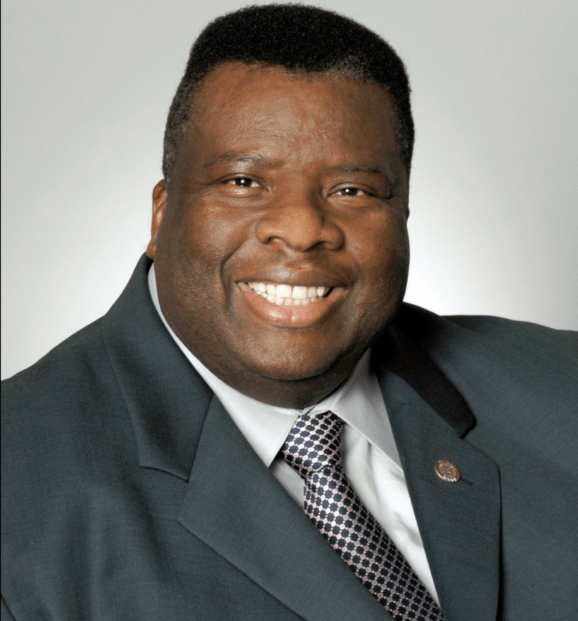 Charles McMillan (1951-2017) was from Irving, Texas. He was the first Black President of the National Association of REALTORS® (2009).
He served in the Air Force for several years and then became a real estate investor. He then shifted to sales at a Century 21 franchise in Fort Worth and eventually moved to Coldwell Banker Residential Brokerage where he was Director of Realty Relations. McMillan was NAR First Vice-President in 2007 and Regional Vice President for NAR Region 10 in 2001 and 2002. He served as President of the Fort Worth Association of REALTORS in 1991 and the Texas Association of REALTORS in 1998.
During McMillan's year as President, NAR won passage of an $8,000 tax credit for first-time buyers and launched a Foreclosure Prevention and Response program. Those are among several other accomplishments following the aftermath of the 2008 recession. "Charles will always be remembered as a gentle giant who demonstrated through action and kindness his dedication to the REALTOR Family. He was an inspirational leader throughout the industry, and he will be greatly missed by our members and all who had the privilege of knowing him." - Bob Goldberg, NAR CEO.
---
February 15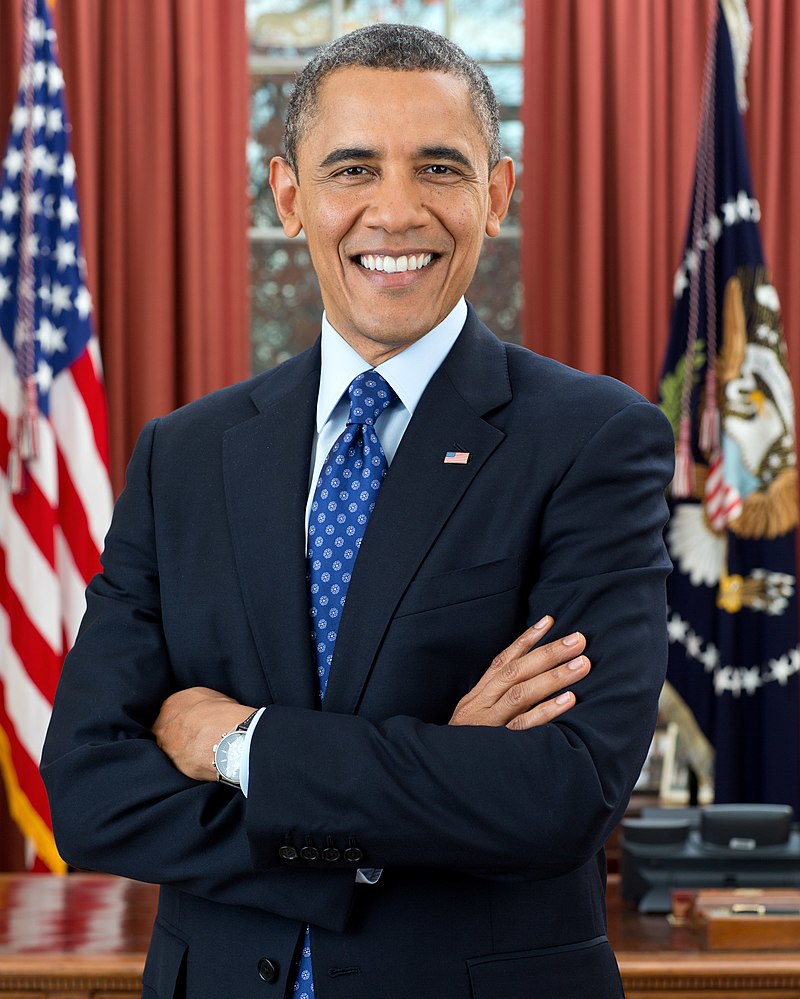 "Change will not come if we wait for some other person or if we wait for some other time. We are the ones we've been waiting for."
- President Obama
---
February 16
Video: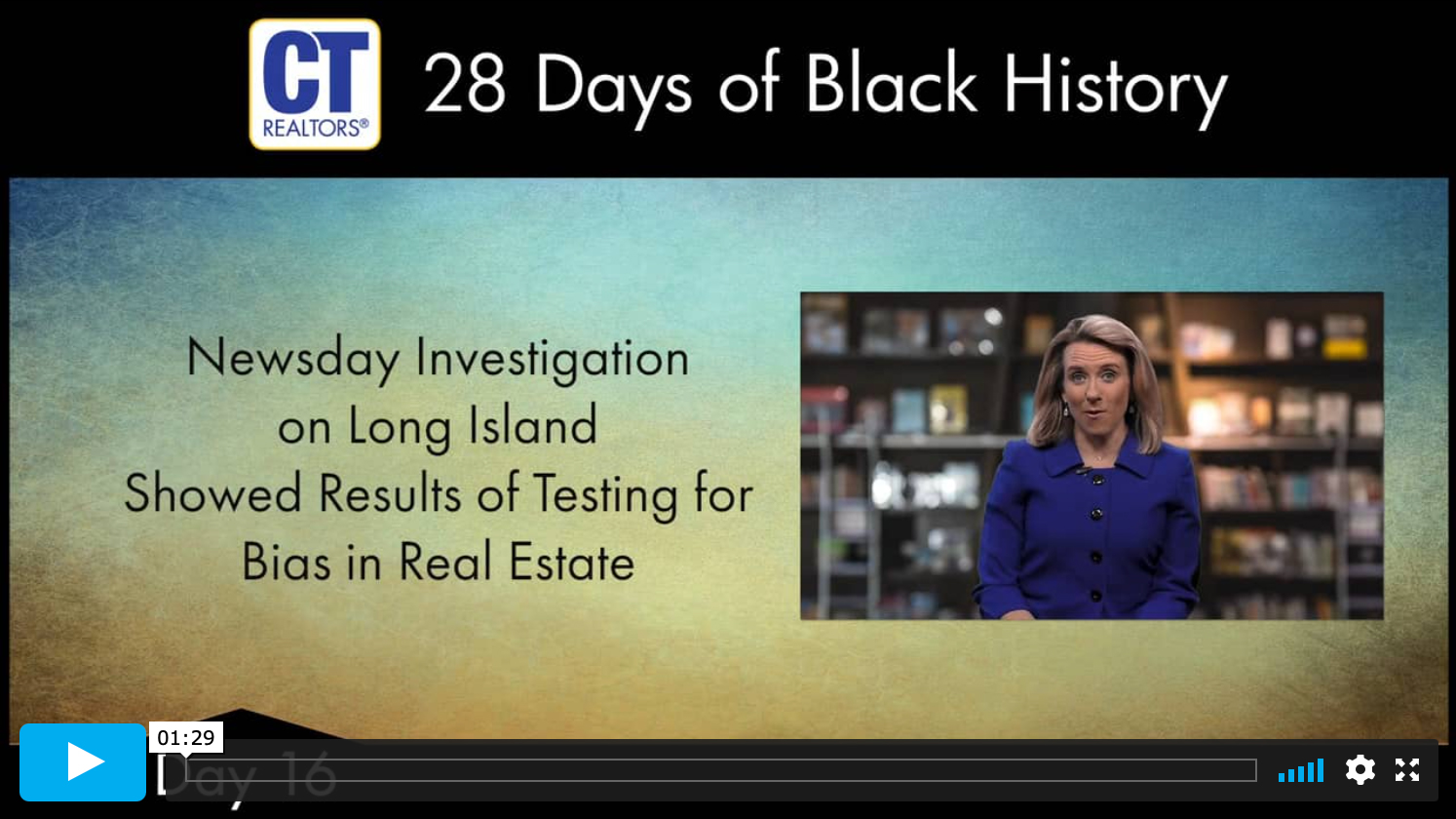 ---
February 17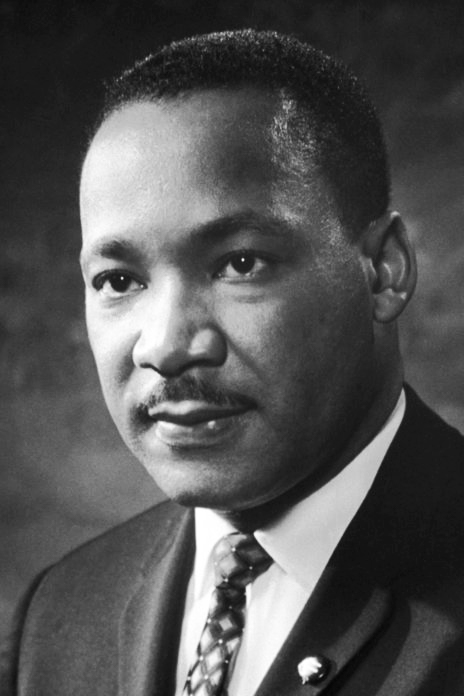 Martin Luther King, Jr. grew up in Atlanta, but a trip to Hartford and Simsbury, CT one summer when he was a teenager had a significant impact on him – according to his autobiography. He traveled with fellow students from Moorehouse College in Atlanta who were hired to harvest tobacco – one of our state's biggest crops back in that day.
---
February 18
Video: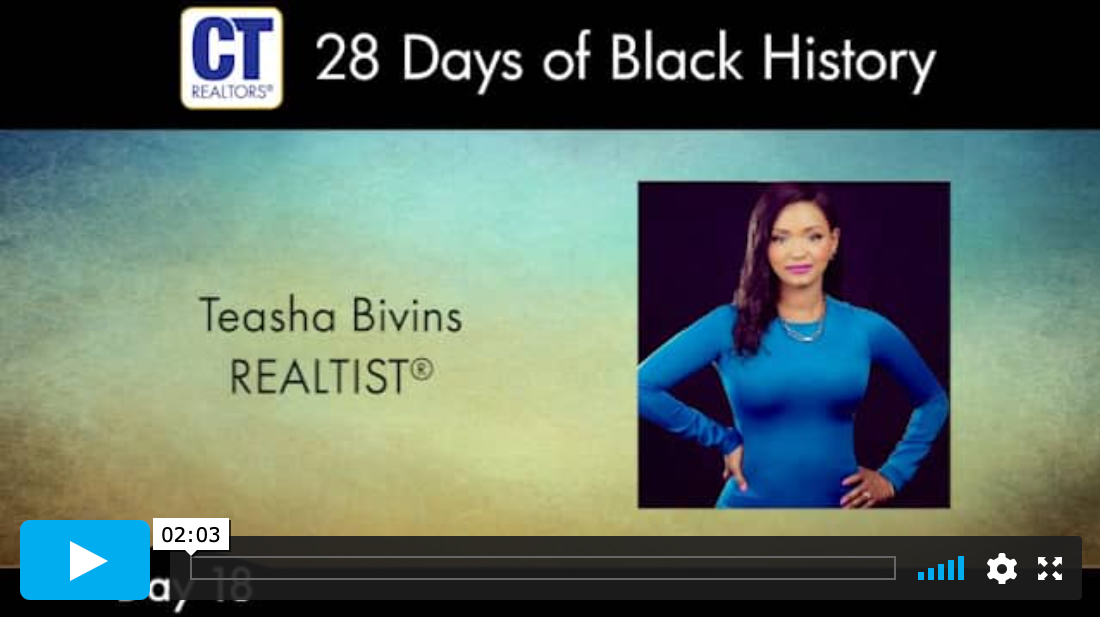 ---
February 19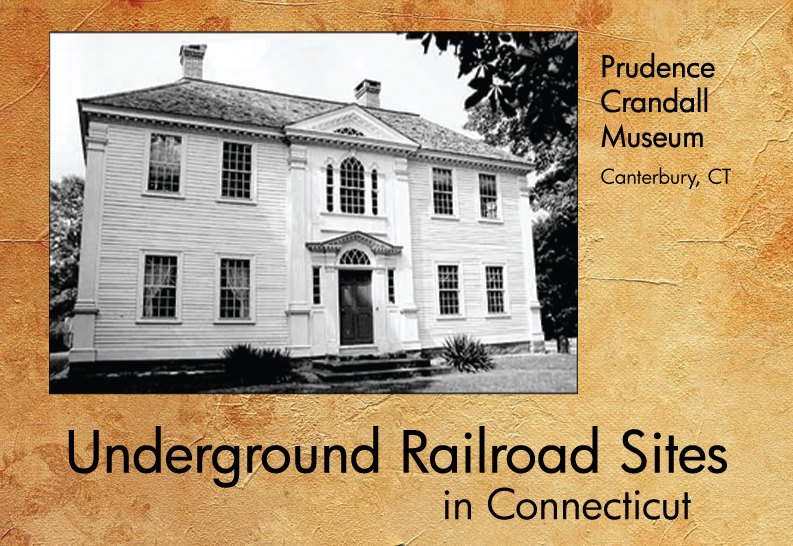 The "Underground Railroad" was a system of locations and people that hosted, hid and helped enslaved people seeking freedom until slavery was eventually abolished in 1865. 29 locations in Connecticut have been identified as anti-slavery societies believed to have been part of the Underground Railroad. Visit the Underground Railroad page on ctfreedomtrail.org to learn more and see a list of the sites.


---
February 20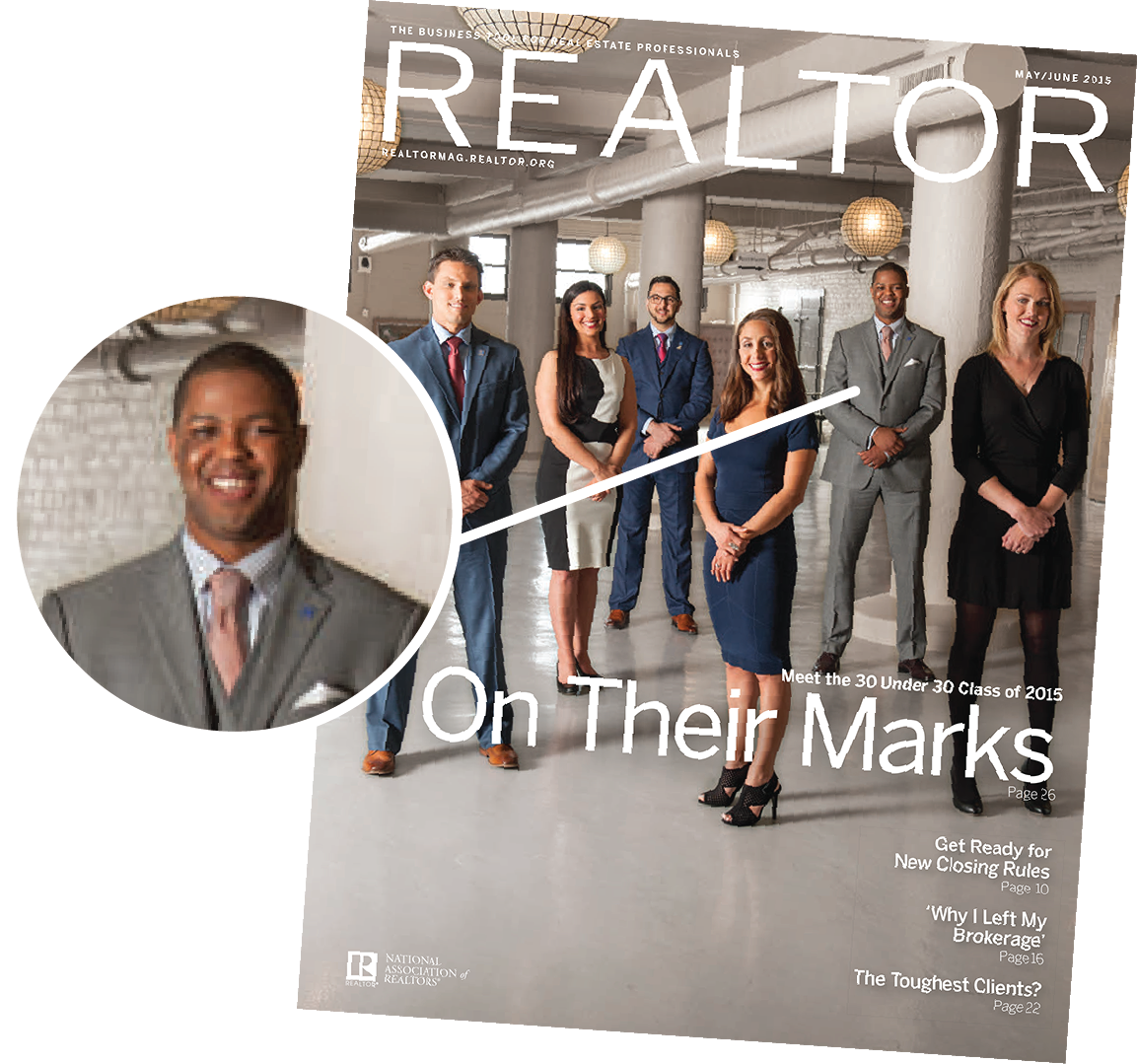 "Live for the beauty in life, work for the better of the world, and your journey will not be wasted."
- Daniel Thomas
CT REALTOR Daniel Thomas of Bridgeport was honored as one of NAR REALTOR Magazine's "30 Under 30" in 2015.



---
February 21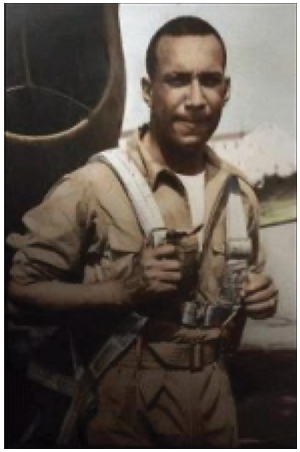 Lemuel Rodney Custis (1915 - 2005) was the first African American hired by the Hartford Police Department (back in 1939). In 1942 he was the first class of Tuskegee Airmen. Custis was one of five cadets in the first class that completed the Army Air Corps pilot training program, earning their silver wings and becoming the nation's first Black military pilots. Custis flew 92 combat missions in the P‑40 while assigned to the 99th Fighter Squadron, receiving the Distinguished Flying Cross for his heroism. He later returned to Tuskegee as an advanced flight instructor and was released from active military service from the U.S. Army Air Force in 1946 as a Major. He returned to Connecticut and worked in state government.
He went on to work for 30 years in Connecticut's Tax Department as Chief Examiner in Sales Tax Division (first African American to hold that position) and later earned an Honorary Doctorate of Humanities from CCSU. In 1995 Custis was a consultant for the HBO movie "The Tuskegee Airmen".
Learn more:
Lemuel Custis Dies; Leader in Black Achievement – Hartford Courant Article
Notable Resident: Lemuel R. Custis – Cedar Hill Foundation
---
February 22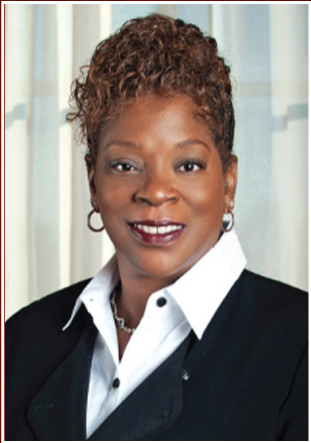 Denise Nappier, and her two sisters, were born in Hartford in 1951 and were Mount Sinai Hospital's first set of triplets. She officially began her political career in 1989 serving her first of five terms as Hartford City Treasurer. She then ran for State Treasurer in 1998 where she succeeded after one of the closest races for State Treasurer in Connecticut history. The win turned her into the first African American woman elected to statewide office in Connecticut. She also became the first woman elected State Treasurer in CT and the first African American woman elected to serve as State Treasurer in the United States. She served in the position until 2019. Nappier has been awarded numerous honorary degrees, awards and achievements including being inducted into the Connecticut Women's Hall of Fame in 2011.
---
February 23
Video: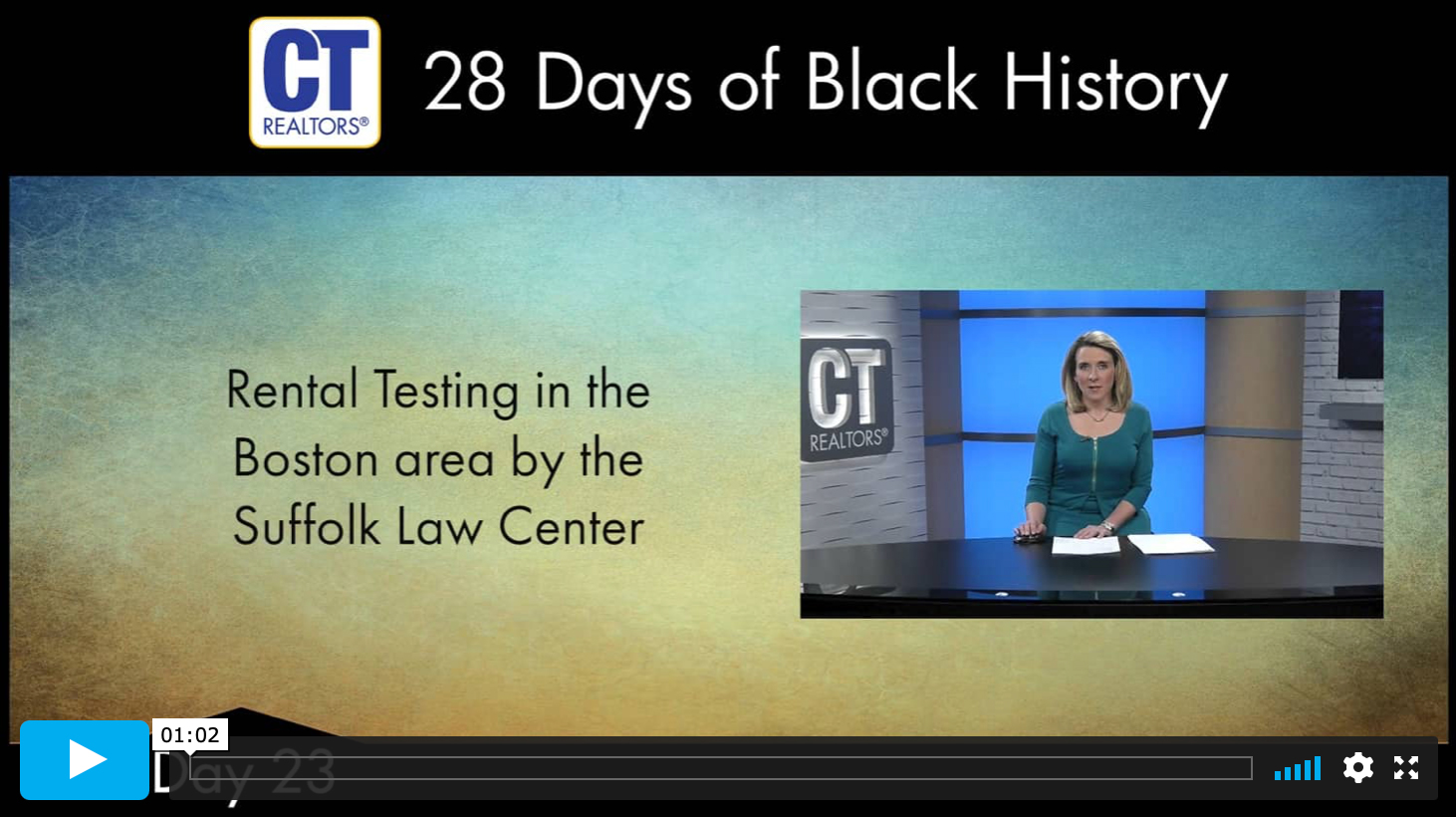 ---
February 24
Video: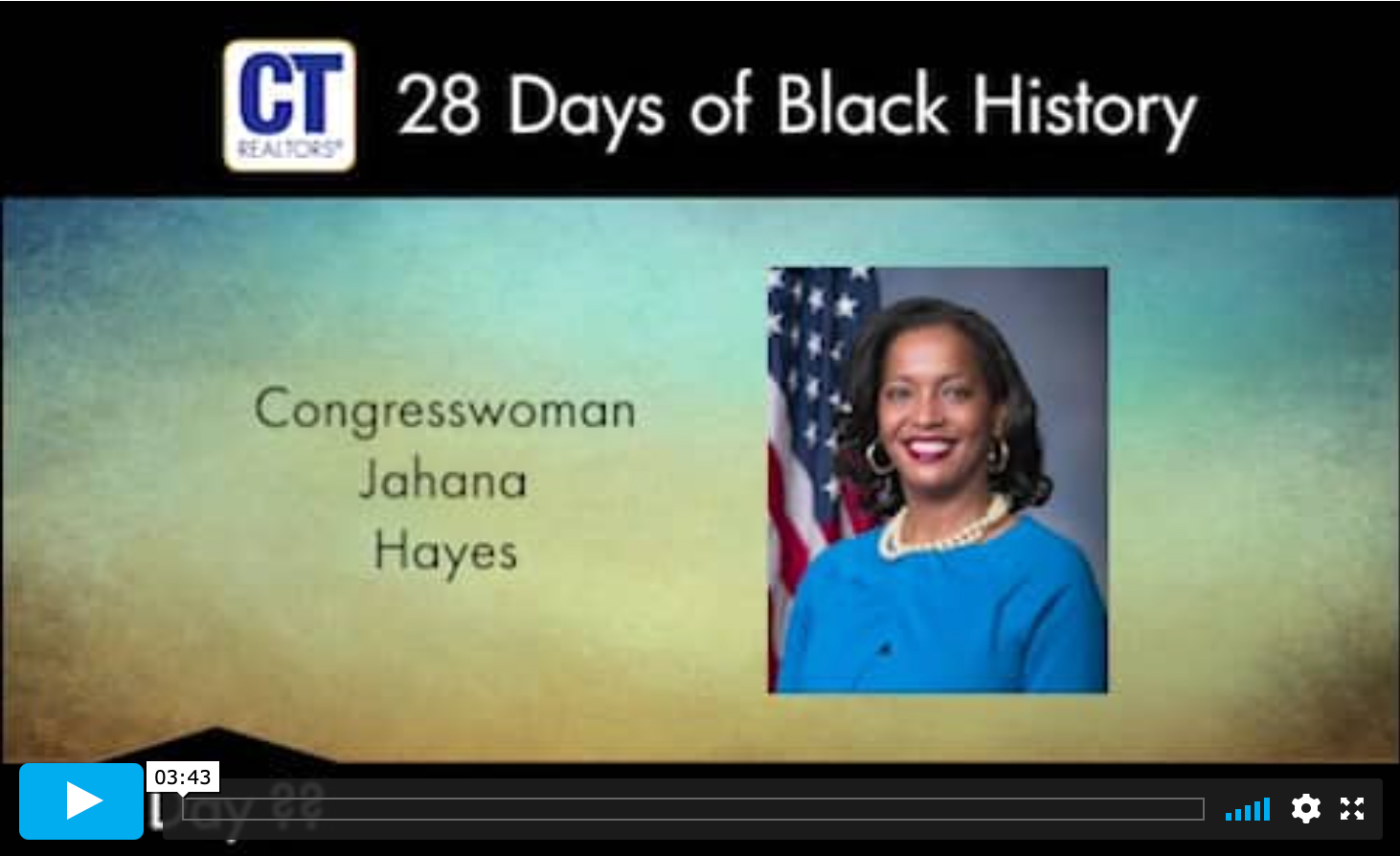 ---
February 25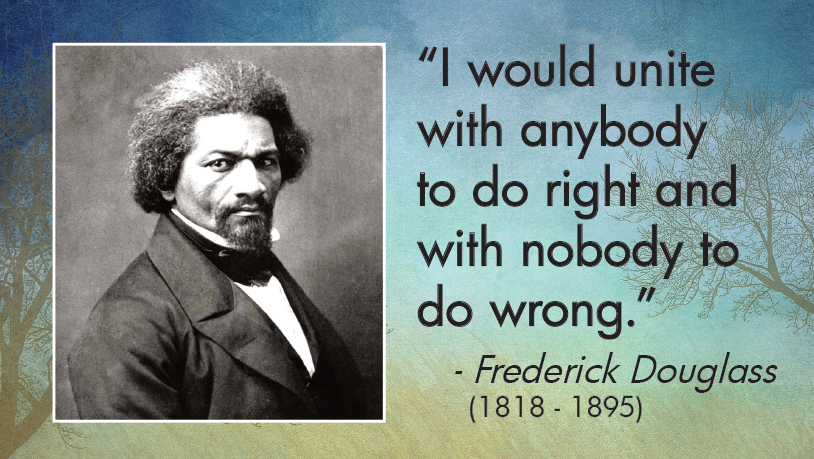 Frederick Douglass escaped slavery in Maryland in 1838 and eventually settled in New Bedford, MA. He was an abolitionist, orator, writer and statesman. He gained much popularity from being a public speaker. He gave many speeches in Hartford and dined with elected officials. His autobiography was published by Hartford's Park Publishing Company and became a bestseller. Douglass firmly believed in equality for all people and supported women's suffrage. He held several public offices and was also a licensed preacher.
Learn more:
"Speaking under the Open Sky: Frederick Douglas in CT" – Connecticuthistory.org
"What the Black Man Wants" – Frederick Douglass Speech from 1865
---
February 26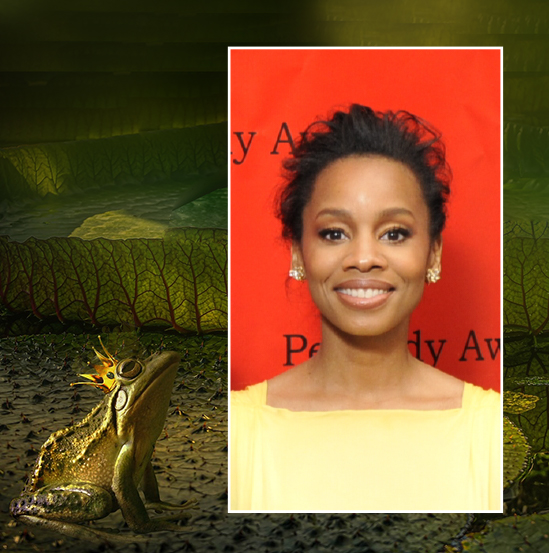 Tony Award winning actress and singer Anika Noni Rose grew up in Bloomfield, CT. She is best known for voicing Tiana – Disney's first African American princess as seen in the 2009 animated film The Princess and the Frog and was named a "Disney Legend" in 2011. She also starred as Lorrell Maya Robinson in the award-winning film Dreamgirls. Her acting career began on stage during a production of Fame put on by Bloomfield High School. She studied theater at Florida A&M University and then studied drama at the American Conservatory Theater in San Francisco before moving to New York to start a career on Broadway. She has received numerous awards for outstanding performances including a Tony Award for Best Featured Actress in the musical Caroline, or Change and was inducted into the Connecticut Women's Hall of Fame in 2018. Rose is also the celebrity spokesperson for The American Lung Association and has lobbied for them on Capitol Hill. At the beginning of the pandemic, early on during the lockdown, she started reading bedtime stories to children virtually as a way to help soothe them and have a little fun during the uncertain time.
---
February 27
Video: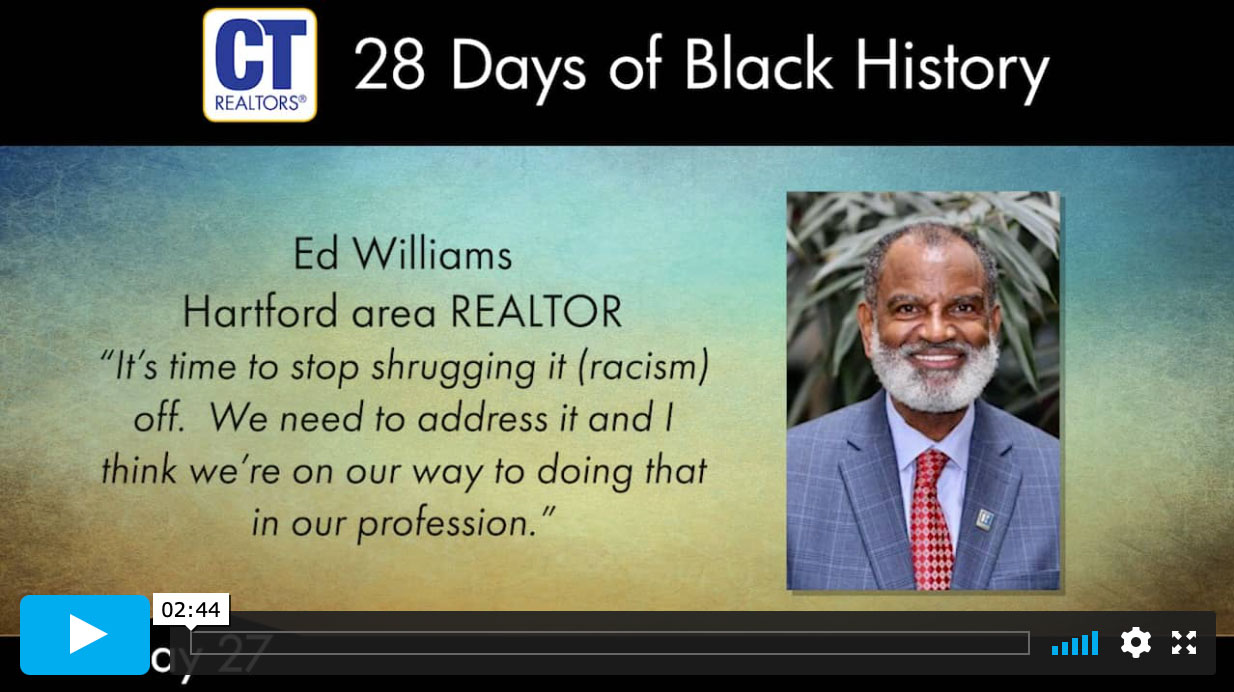 ---
February 28
Video: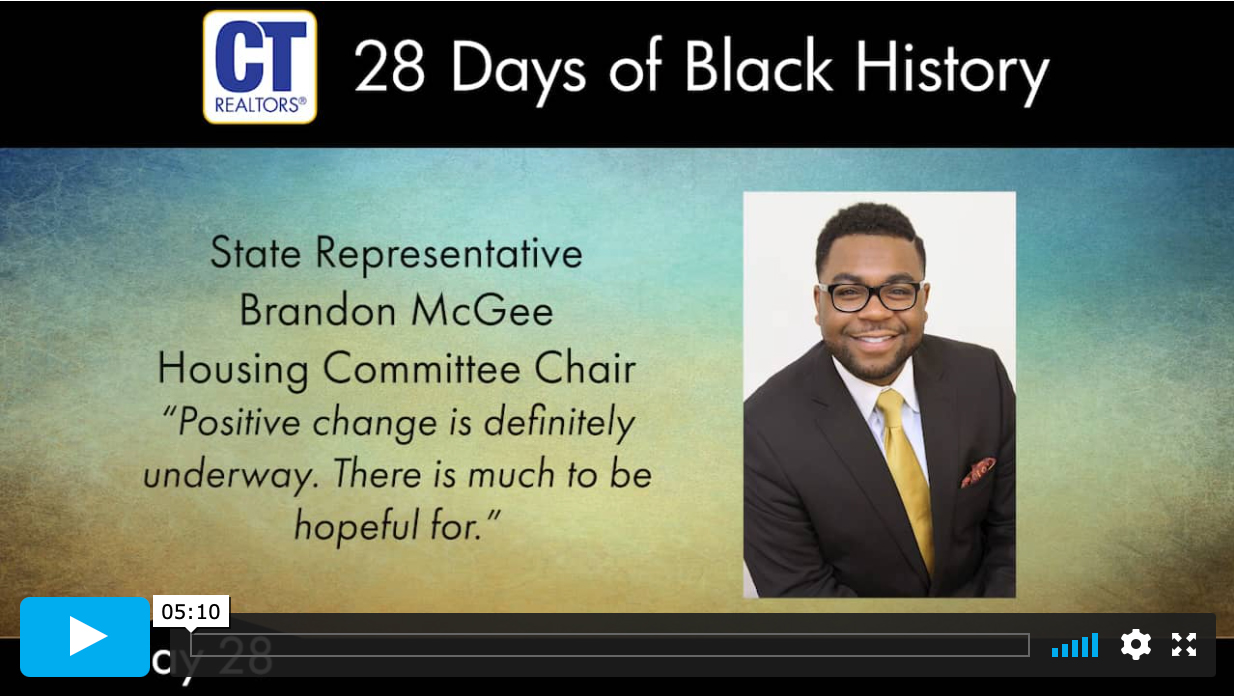 [TOP]