It's Always a YOU Market
If you've been on the fence about selling your Connecticut home, now is the best time, ever. Contact a Connecticut REALTOR® today to discuss how this real estate market can benefit YOU.

CTR You Market - Radio Spot 1 - 30 sec.mp3
CTR "CT Stands For..." - Radio Spot 2 - 30 sec .mp3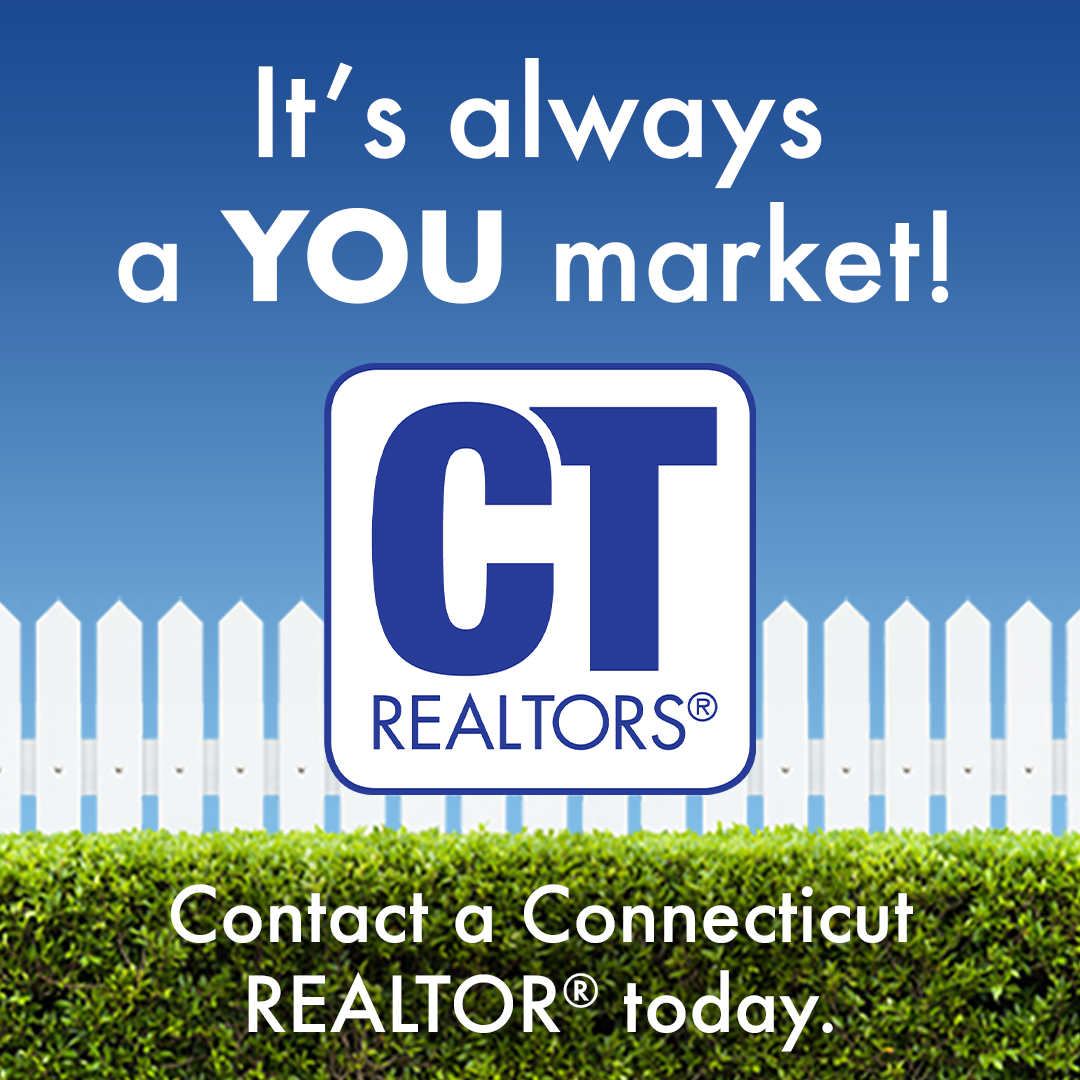 CT REALTORS® who would like to use and share the promotional material, click here for downloadable options.