REALTOR® Rally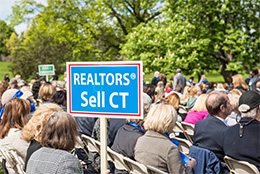 Our event was a huge success!
Date: Tuesday, May 9, 2017
Time: 10 am to 1:30 pm
Location: Bushnell Park, Hartford, CT
Thank you to all who attended the REALTOR® Rally on May 9. Our event was a huge success thanks to all of you who took the time out of your busy schedules to support the real estate industry and send the message to the legislators to give us a Connecticut to sell! We all must work together towards the common goal of making Connecticut a great place to live, work and play.
Watch our brief video with highlights from this unprecedented event:
Have questions regarding this event?
Contact David Pendrys at the CTR Office.